Case Study: Building Digital Government Talent Pipelines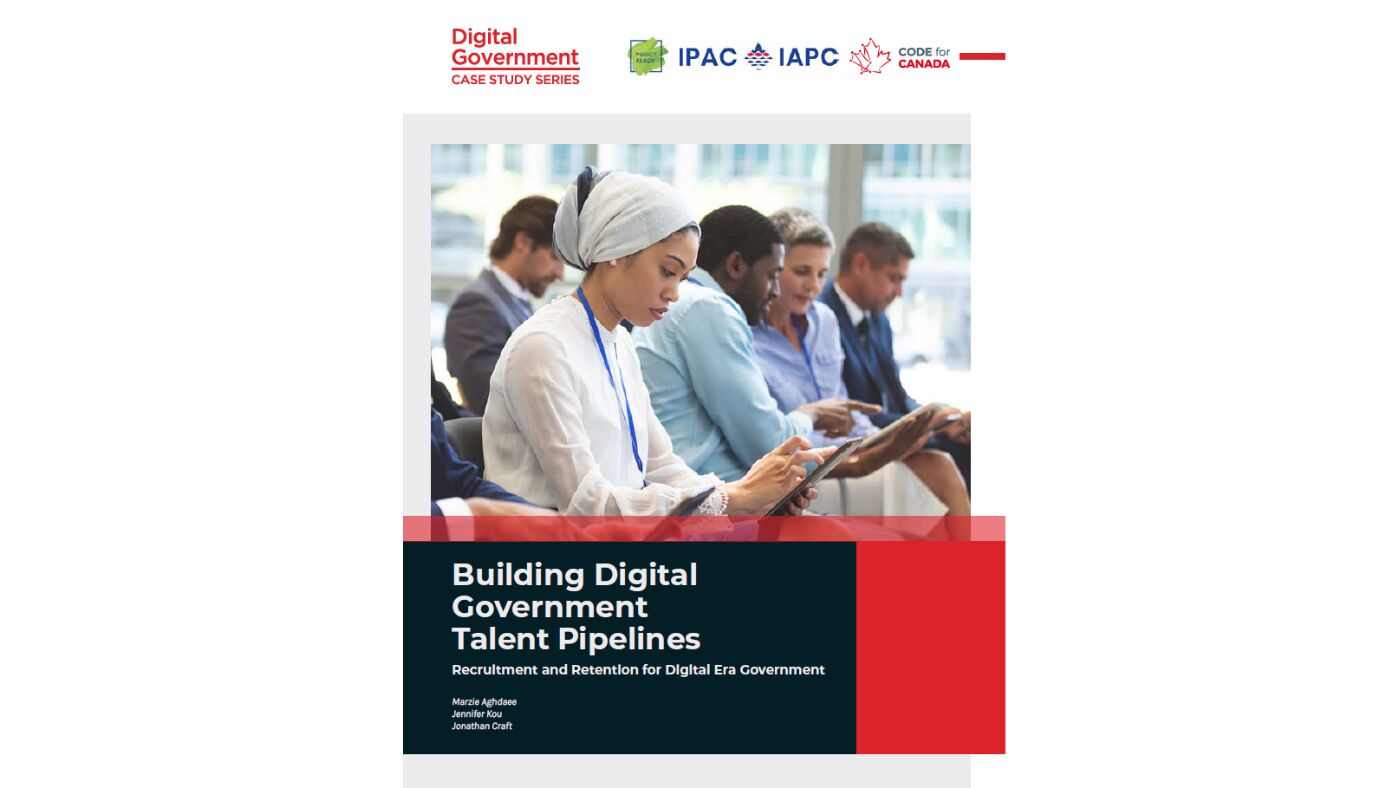 Code for Canada is proud to share our first case study: Building Digital Government Talent Pipelines: Recruitment and Retention for Digital Era Government.
This case underscores what is possible when it comes to onboarding and implementing digital talent in government. It reviews the experience of four cohorts of Code for Canada Fellows and outlines opportunities and actions governments should consider to improve their exposure and efficacy in recruiting and retaining the talent needed to make digital government happen.

Through interviews with past Fellows, we look at how they were recruited, their experience in the public sector, and what motivated them to stay in the public sector after their fellowship. Focusing on the barriers and enablers experienced by the Fellows and their decisions to remain in the public sector provides new insight into how tech talent can be recruited and what helps keep them working in the public interest.
Our recommendations speak to a range of opportunities. Modernizing HR Practices in the Public Sector and more effectively promoting public sector work for digital professionals and helping them make the transition through onboarding and training are examples. Others like launching new classifications, dedicated elite recruitment campaigns, and assigning digital champions are more ambitious. Governments have levers to pull and in some cases need to create new ones to help bring outsiders inside government and to ensure digital talent is put in the service of society's biggest challenges.
Read our case study: Building Digital Government Talent Pipelines: Recruitment and Retention for Digital Era Government.

However, this first case study is only the beginning. We're partnering with Policy Ready and the Institute of Public Administration of Canada (IPAC) to produce the Digital Government Case Study Series. We believe it's not enough to just do the work - we need to evaluate it. We'd like you to join us: if you're working on the front lines of digital government let us know which cases we should examine. Which ones will help advance the work of digital government? Please get in touch with us with your ideas. This work is too important to leave unexamined; together we can make it count.
The Latest
From the Code for Canada Blog