Code for Canada and the Digital Government Case Study Series

November 1, 2021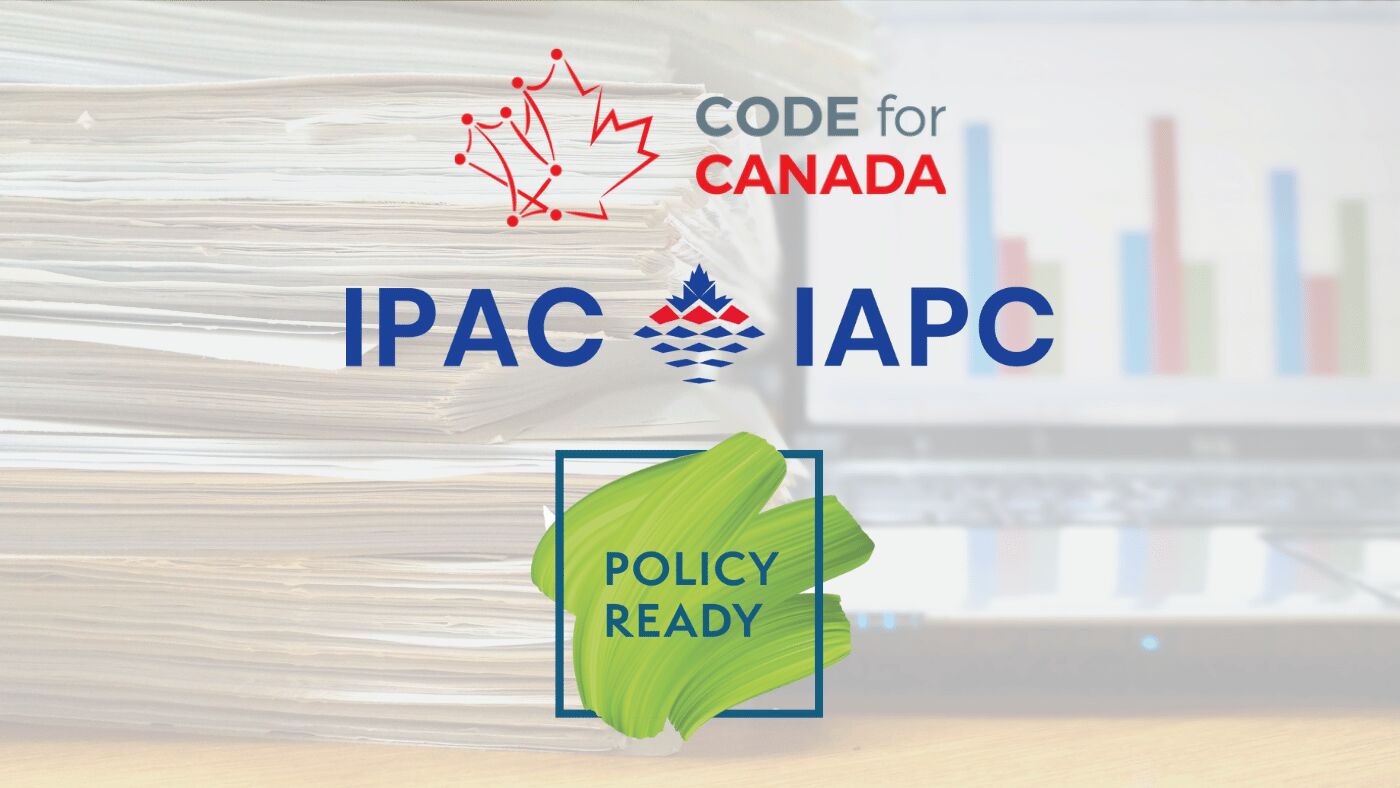 Code for Canada is excited to be partnering with Policy Ready and the Institute of Public Administration of Canada (IPAC) to produce the Digital Government Case Study Series. It's time to build on what we know to uncover key insights and learnings on digital government and transformation.
Since 2017, Code for Canada's been at the forefront of the digital government movement in Canada. Since then, we've only seen the appetite and interest in digital government grow. Not only through our own projects, but with governments at all levels who are investing in digital service units, in-house tech teams, and allocating significant budgets to modernizing legacy software systems. However, in tandem to the digital government initiatives taking place there's a knowledge gap growing on its impact and effects. We need to probe how these initiatives are carried out, the barriers and enablers they face, and how they can be improved.


Our partnership with Code for Canada and Policy Ready is an example of how IPAC looks for partners to enhance the knowledge of best practices and generate new ideas in the Canadian public policy and administration space.
We've released our first case study, a deep dive into Code for Canada's Fellowship program and our insights into hiring and retaining digital talent in the public sector, entitled "Building Digital Government Talent Pipelines: Recruitment and Retention for Digital Era Government." Through interviews with past Fellows, we look at how they were recruited, their experience in the public sector, and what motivated them to stay in the public sector after their fellowship. We share bold recommendations for governments to build effective digital talent pipelines and we invite you to read it and share your thoughts.
However, this first case study is only the beginning. We're partnering with Policy Ready and IPAC because we believe it's not enough to just do the work - we need to evaluate it. We'd like you to join us: if you're working on the front lines of digital government let us know which cases we should examine. Which ones will help advance the work of digital government? Please get in touch with us with your ideas. This work is too important to leave unexamined; together we can make it count.
Read our most recent case study: Building Digital Government Talent Pipelines: Recruitment and Retention for Digital Era Government.
The Latest
From the Code for Canada Blog