About Code for Canada
We're a national nonprofit that connects government innovators with the tech and design community.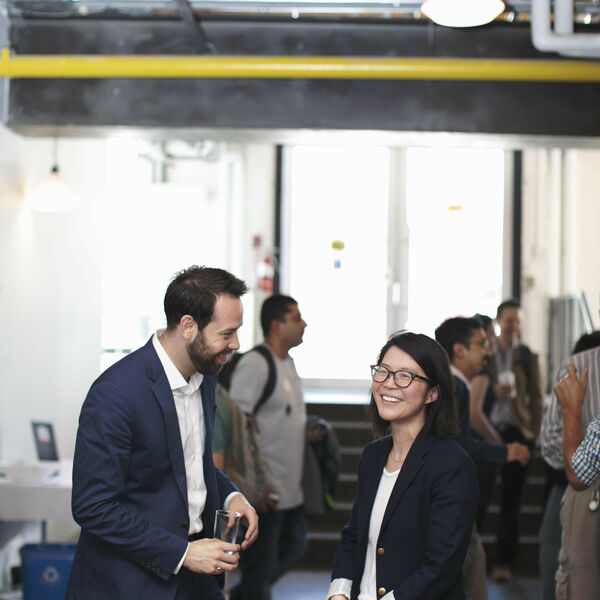 Why Code for Canada?
The two biggest levers for improving people's lives at scale are technology and government. At Code for Canada, we bring them together. By fostering collaboration between governments and civic technologists, we can build products and services that improve people's lives and enhance trust between residents and public institutions.

To learn more about our organization, our team or our programs, send us a message.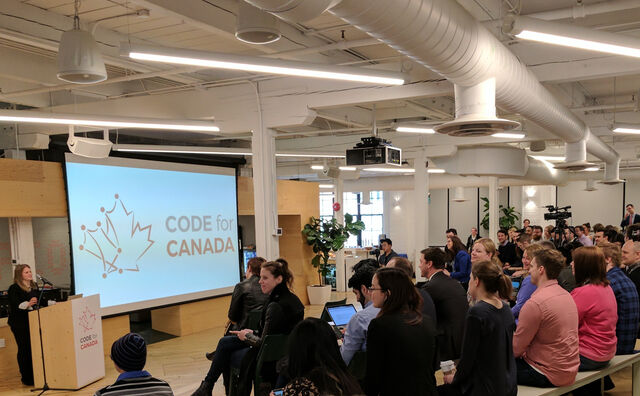 Our Vision
We envision a more prosperous, sustainable, and equitable Canada, driven by improved policy and resident engagement, and enabled through civic technology and design.
Our Mission
To promote and enable civic technology and design, civic education, and collaboration between the public, private and nonprofit sectors
How We Work
We show what's possible
We demonstrate that data-driven, user-centred, and iterative methods can produce products and services that are simple, more efficient, more cost-effective and more impactful for residents.

We build for and with residents
Strong democracies rely on trust between residents and government, and we believe that organizing the public to actively participate in planning, policy, and service delivery is the most productive way to build sustainable change in the public sector and civil society.
We improve government and civil society, not politics
Our work focuses on opening and innovating the implementation of policy and the delivery of public services. We leave the reform of politics to other organizations. We operate in public.​
We promote openness in our work
We have a strong preference for open source in the tools we use and create. We actively encourage documentation, sharing, collaboration, and reuse of all of our tools, programs, and processes.
We help build an ecosystem
Whenever possible we reuse existing tools, standards and platforms, encouraging integration and extension. We operate as a global community, leveraging each other's knowledge and resources.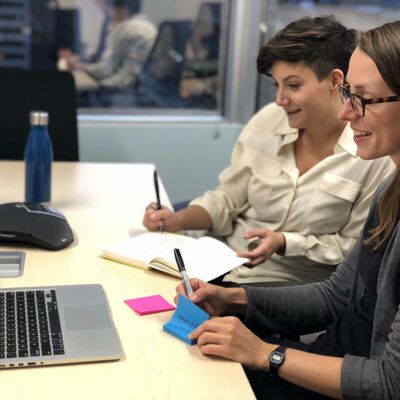 Our Programs
Code for Canada's programs help governments deliver better digital services and empower technologists to make an impact in their communities.

Measuring Success
What gets measured gets improved. As a mission-driven organization, we're constantly striving to measure our impact, validate our assumptions and improve our programs. We're also developing a unique monitoring and evaluation approach designed specifically for civic tech projects.
Since 2017, the Code for Canada Fellowship has placed 51 fellows across 17 government teams. Fellowship products have moved from alpha to beta to live, and over half of our fellowship alumni continue to work in public service.
Through our communication efforts (from Slack to newsletters and social media) we've built an engaged community of over 8,000 people who care about Canada's civic tech movement.
Our GRIT (Gathering Residents to Improve Technology) Toronto program has conducted 15 usability tests in two years, helping private companies and government teams remove bias from their design process, and build better products that work for a greater number of residents.
We've also worked hard to support the formation and growth of grassroots civic tech communities. We regularly convene organizers and co-create new resources with them. The result? The number of civic tech groups in Canada has more than tripled, going from three in 2017 to 10 in 2020.