Sponsor Code for Canada
Support Canada's tech for good ecosystem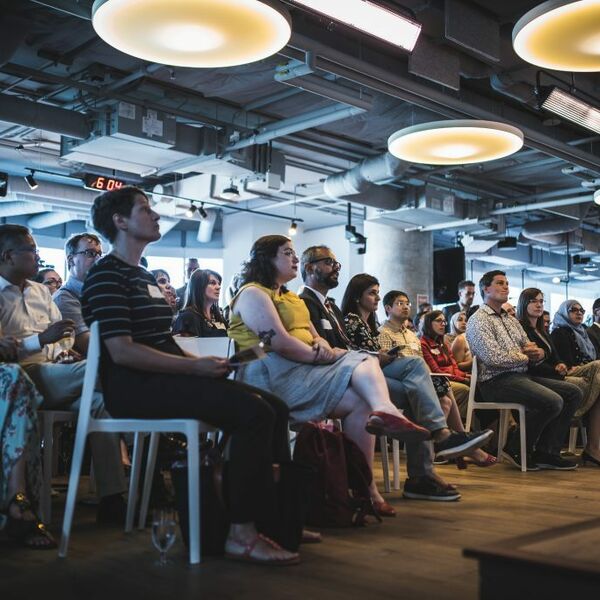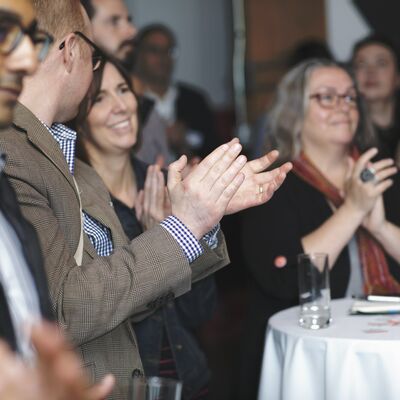 Together we can make a difference
Calling all responsible corporate citizens! If we're going to build a more prosperous, sustainable, and equitable Canada we'll need your help.

By partnering with Code for Canada, you can support civic tech practitioners from across the country, and contribute to making a positive impact on a national scale.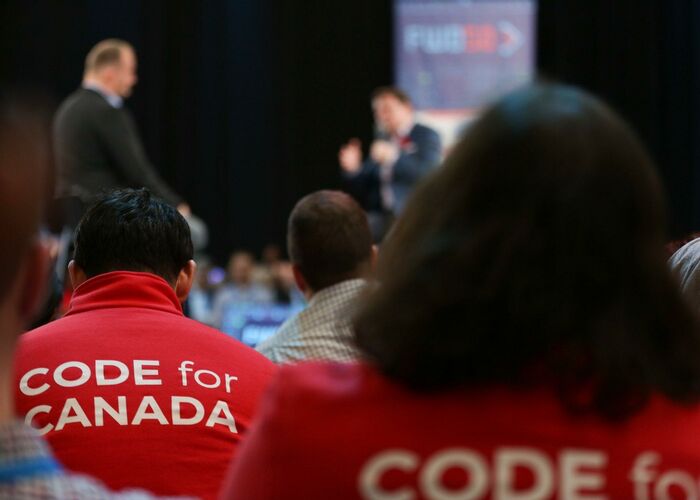 Why Code for Canada?
Demonstrate your support for leveraging technology for the public good
Tap into the Canadian civic tech community; its talent and opportunities
Help to showcase innovative solutions to complex civic challenges
Connect with like-minded innovators in the public and private sectors
Make Change Happen
Here are some off-the-shelf opportunities for your company to be a part of the movement. Have something different in mind? Let's talk.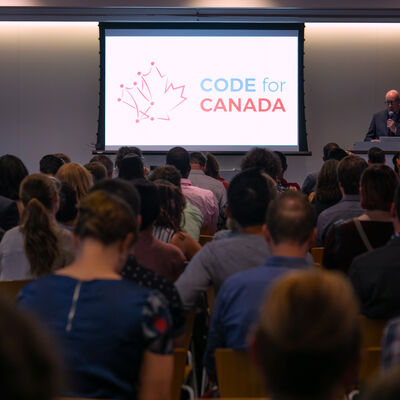 Sponsor an event
Code for Canada hosts events throughout the year aimed to bring folks in the tech and design space together to see what's possible when we collaborate to improve civic life.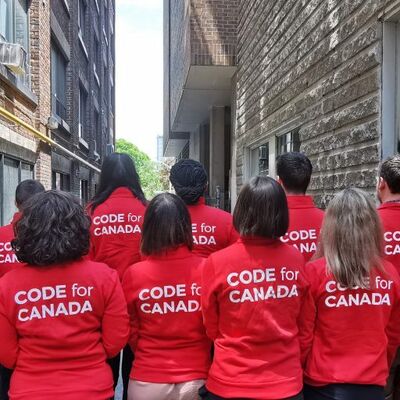 Support our programs
Whether it's strengthening the Canadian civic tech community network or promoting inclusive usability testing, our programs are designed to further our mission.
"Using technology and design to deliver better experiences for residents is an important step towards increasing trust between government and residents; that trust is an essential ingredient for a healthy democracy."