Unlocking our national energy data

September 25, 2019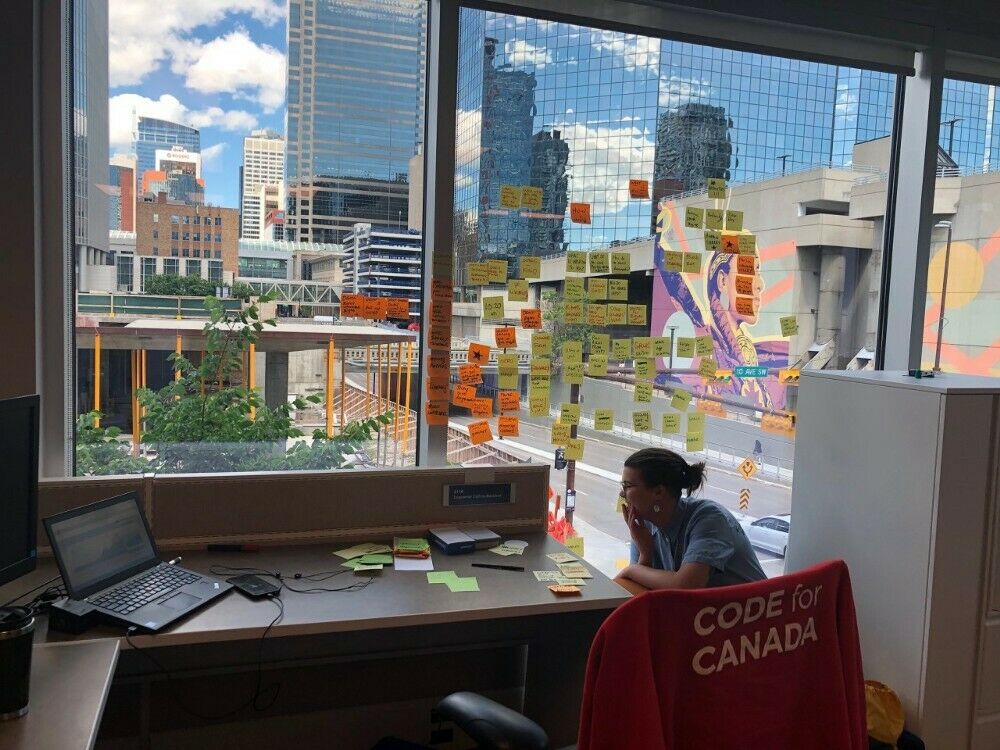 Hi! We're Lequanne, Ivan and Roan and we're the Code for Canada fellows embedded with the Canada Energy Regulator (or, as it was previously known, the National Energy Board).
From board meetings to affinity mapping to prototyping with NFC, as Code for Canada fellows, we are wading through our first couple of months at the Canada Energy Regulator (CER). We've met well over 100 amazing people within the CER, in addition to public servants across the country, members of the public and experts in digital from around the world from the OECD to the Canadian Digital Service.
About our work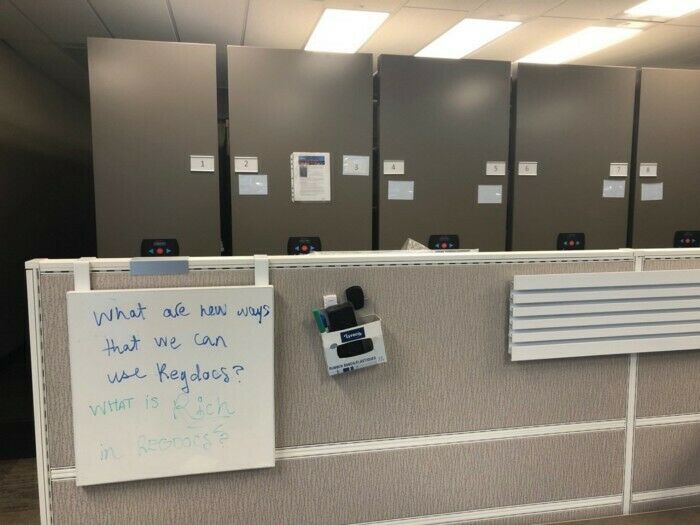 We are embedded at the CER to help make data about important energy projects more accessible for Canadians, so that scientists, landowners and Indigenous communities can fully participate in our energy dialogue. The CER conducts public hearings for proposed energy projects crossing provincial, territorial or national borders. These hearings assess the impact of the project and gather input from those affected. According to the CER, these hearings provide the government, "with the information it needs to make a transparent, fair and objective recommendation or decision on whether or not a project should be allowed to proceed or an application should be approved."
Almost all of the information provided, cross-examined, and discussed in these hearings is held in one application — REGDOCS. Currently, the database is home to over 400,000 documents.
We're working with the team at the CER to help transform REGDOCS, so the trove of information contained in it, from environmental studies to historical data about Indigenous land use — can be more accessible for all residents, because all of us are stakeholders in our energy dialogue.
Becoming our users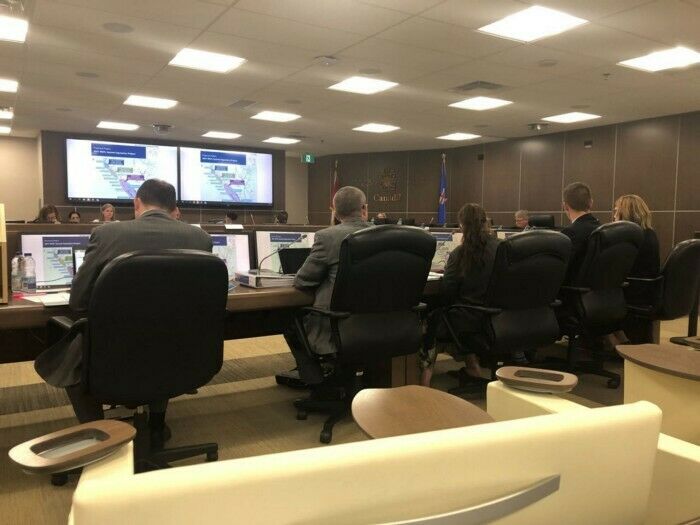 The importance of the CER hearings didn't become clear to us until we attended one. The ongoing hearing covered the expansion of an existing pipeline. The hearing members travelled from Calgary to Grand Prairie to a casino, conducting cross-examinations, reviewing hundreds of documents and pieces of evidence and heard from stakeholders about the project's impact. At the hearing, our team had the privilege of seeing evidence from scientists who spoke to the environmental and biophysical effects of extending the pipeline, as well as the company submitting the proposal, Indigenous peoples and nations which would potentially lose sacred land, and farmers whose crop lands would be affected by the expansion.
All of this Indigenous knowledge, extensive environmental studies about the land and other key information for hearings is held in REGDOCS. Being at the hearing showed us how essential that kind of data is for understanding the timeline and impact of energy projects. When did a company apply for the project? Did they provide timely access to information and consult with the affected Indigenous rights holders? Under what circumstances were decisions made? What considerations were made regarding public participation in a project? The answers to these questions can be found in REGDOCS, and can enable residents to question, support or intervene in projects that impact their lives.
But right now, REGDOCS is designed for certain people, like lawyers, and not others, like landowners, students, farmers, environmentalists, or other residents. Attending the hearing, and seeing the extent and the value of the information on display really crystallized the importance of improving access to REGDOCS for the public.
What we've been up to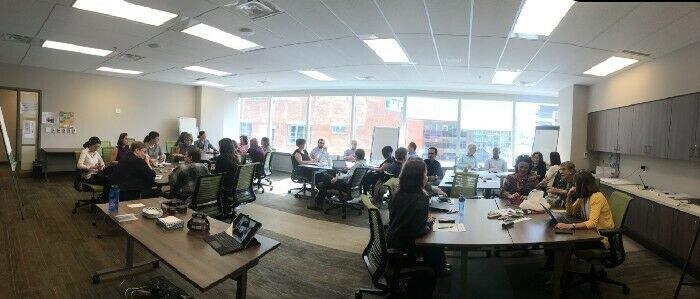 Since joining the CER, we've been working in short sprints to better understand the data contained in REGDOCS and how more diverse stakeholders might engage with it.
We started by connecting with staff and talking through how folks are, or could be, using the system. For one exercise, we engaged CER Commissioners as "human libraries" while we assumed the roles of a farmer, a student and a scientist "searching" through their database.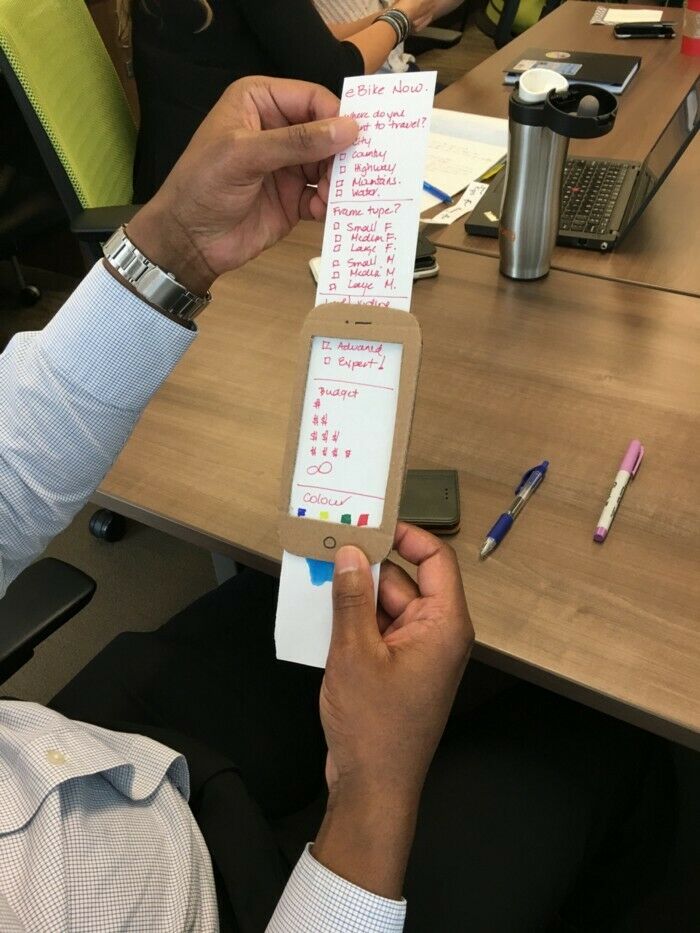 We also sat down with people from various departments to get a better idea of how engagement works across the CER. This gave us the grounding to map the stakeholders of the database, which helped us to create a design probe. That probe in turn helped us create a system map of mental models, which we compared to the actual backend system architecture of the organization. Plugging in stakeholders and the verbs we collected from probe interviews gave us a pretty good idea of who engages with what, how and when they engage with it, and what their needs and goals are at various points in the process.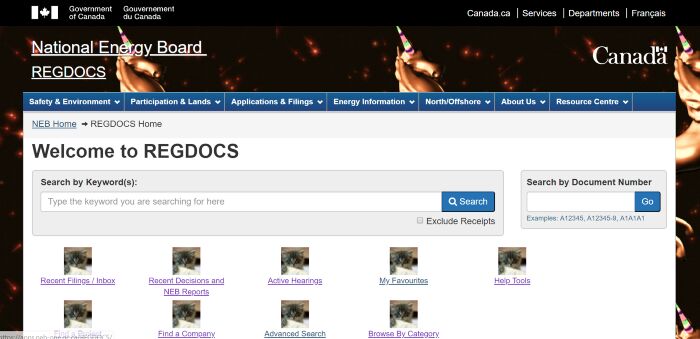 On the technical side, redesigning REGDOCS is an interesting challenge as it requires integration with a number of legacy systems. REGDOCS actually consists of two separate applications: one for serving user requests and one that searches in the database. The data is also separated and spread across different legacy databases for security reasons.
Just like the user journeys we created above, navigating the technical discovery and exploring the source code of REGDOCS takes time. We're beginning to prototype by making small changes to the front-end of REGDOCS that frustrate both internal and external users. We created a chrome extension to record and test these changes, which makes it really easy to show our work to, and build trust with, the folks in IT.
What's next?

Our product roadmap is curved towards co-design, co-creation and testing our prototypes with residents. With the support of the CER, we are engaging people from at least five provinces from all walks of life. We welcome you to participate!
We're also partnering with a datathon held by Statistics Canada in Ottawa to co-create new ideas with university students. It's a great way to engage potential users and supplement our own prototypes. If you're in the capital region, we'd love you to join us!
Ultimately, we're enjoying and embracing the gray area of discovery, learning from our mistakes, being mindful about our scope of work, and taking small steps towards broader digital capacity building (like getting Slack approved and adopted by teams at the CER!). We're discovering what's possible under this blue sky, while not allowing setbacks to rain on our parade (or rather, rain on our Calgary Stampede).
We're committed to working in the open, and look forward to sharing more about our journey with you!
— Lequanne, on behalf of the fellows
The Code for Canada fellowship embeds technology professionals into government, where they work alongside public servants to build great digital services. To learn more about becoming a fellow, or hosting a team of fellows in your department, visit codefor.ca/fellowship.
The Latest
From the Code for Canada Blog