Civic Hall Toronto: Behavioural Insights Training Recap

November 17, 2020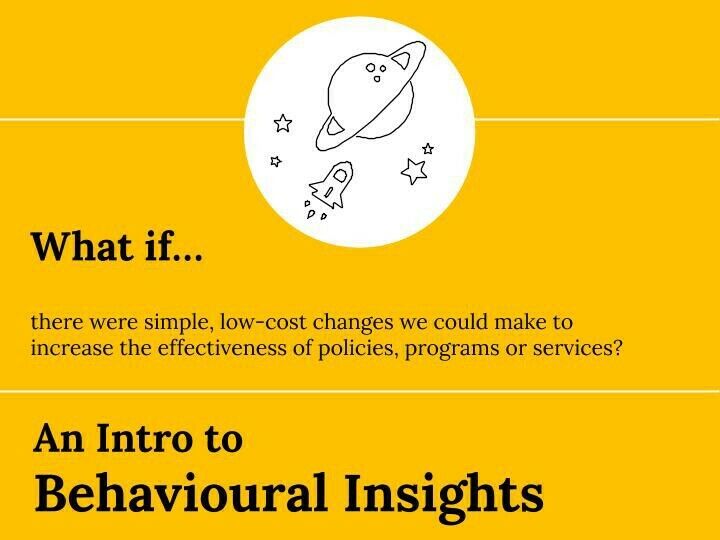 What'd You Miss?
One of the top challenges of human-centered design is getting to know the users; mapping out their needs and learning about potential barriers in fulfilling them. Among all user research methodologies, there is one tool in the decision-makers' toolbox that enables them to run sample experiments to scientifically measure the outcome of a program: Behavioural Insights (BI).
Despite its potential, BI is not widely used in the public sector yet. That's why, at Civic Hall Toronto, we brought the experts from the BI Unit of the Ontario government and BIT Toronto to facilitate a 2.5-hour, interactive training session designed to help our members upgrade their policy-making toolbox.
Top Takeaways- What, Why, and How
What's BI?
BI gives us the tool to experiment on what works and what doesn't and use the incremental knowledge to make design tweaks. BI research shows us what the barriers to the intended action are and leads to possible solutions to remove those barriers.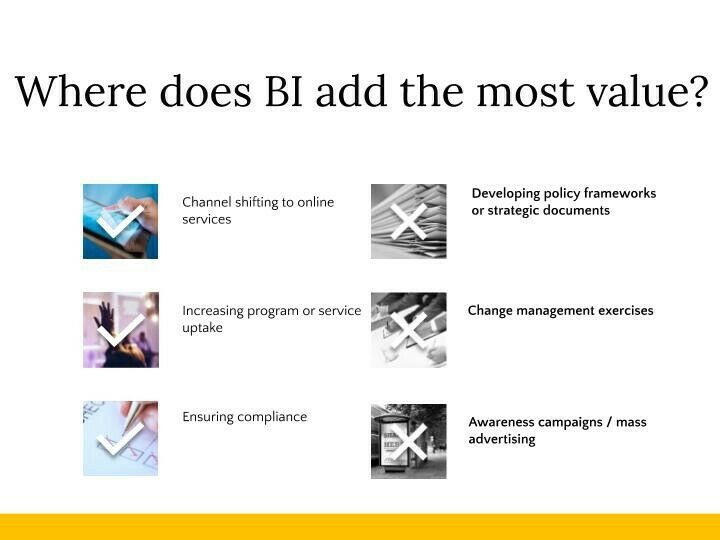 Why do we use BI?
BI provides an updated model of decision-making. This model accounts for the non-rational context of human decisions, such as feelings, mental capacity, and physical surroundings. The traditional model of decision-making illustrates only the logical, deliberative way of thinking. From a policy perspective, failure to recognize both systems in human decision-making processes would put us at the risk of setting policies, creating programs, or designing services that wouldn't make our intended impact on our stakeholders.
Gathering Incremental Evidence: BI is not a silver bullet and there are many other tools in the policy toolbox. However, what sets BI apart from other tools is that BI builds upon incremental, iterative changes within existing systems to gather evidence about how users interact with a service, product, or program.
BI leads to human-centered design at a lower cost. BI lends us some practical techniques to re-investigate the problem, explore it, and test our proposed solutions before scaling up. BI's 5-step TESTS pave the way to make human-centered design happen (see below).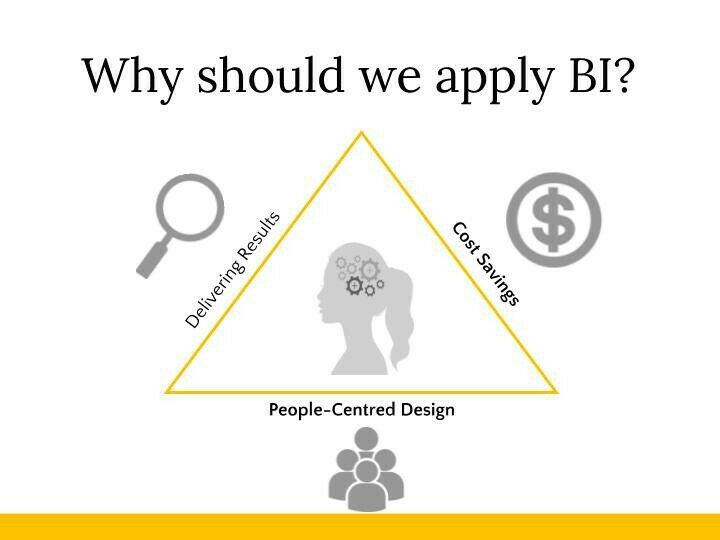 How can you use BI?
Here are the 5 main steps of BI research:
Target: The first step is to assess whether BI is the right tool to use for a project by setting clear, SMART objectives for the project; Specific, Measurable, Attainable, Relevant, and Time-oriented.
Explore: Next, map out the behavioural context and identify the barriers preventing your users to show the intended behaviour. Using mixed methods and numerous data points (such as quantitative methods, literature and document review as well as interviews and focus group discussions) is key.
Solutions: After defining the problem, it is time to be creative and generate multiple intervention ideas. Having said that, all proposed solutions need to be assessed and depending on your capacity and resources, select a few actionable solutions.
Test: Next, design a controlled experiment to monitor whether the proposed solutions can remove the barriers and result in intended behaviour change.
Scale: Now that you have tested solution(s), you can inform the policy-making process about best-performing behavioural solutions and decide whether to scale up or test other potential solutions.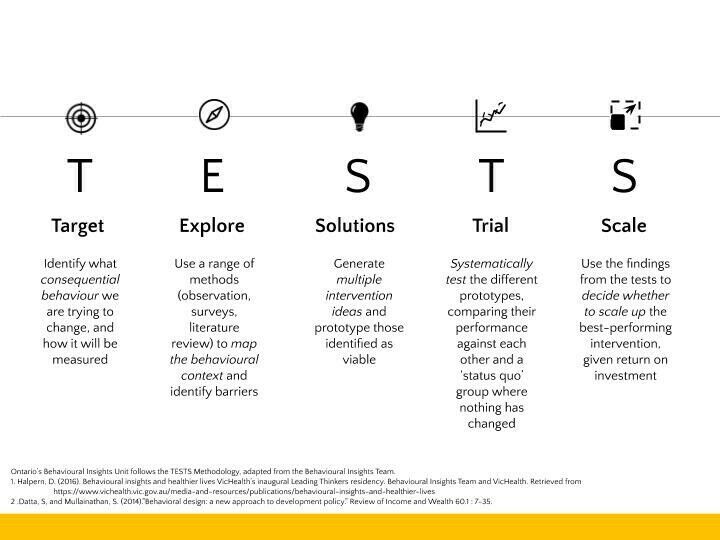 An Anecdote from Our Audience
According to our pre-event screening data, participants attended this event so as "to gain more insight about their stakeholders; what they need and how they interact with the designed services and products."
We're happy to report that the training session met participants' expectations; feedback surveys show that the highlight of this session in our participants' eyes were interactive Miro exercises and case studies. "[The lensing exercises] helped us practice utilizing BI techniques in our own context to define the problem and identify the actors," one of the participants said. Also, participants expressed interest in attending further advanced workshops to go over more BI techniques and methodologies. Stay tuned — we'll be hosting more BI training sessions next year!
Civic Hall Toronto events showcase examples of civic innovation, and provide opportunities for members — and the public — to network, learn, and work together. If you're curious and would like to attend our next event, check out our calendar here.
The Latest
From the Code for Canada Blog