Bridging the Digital Divide: City of Toronto's Free Wifi Project

November 18, 2020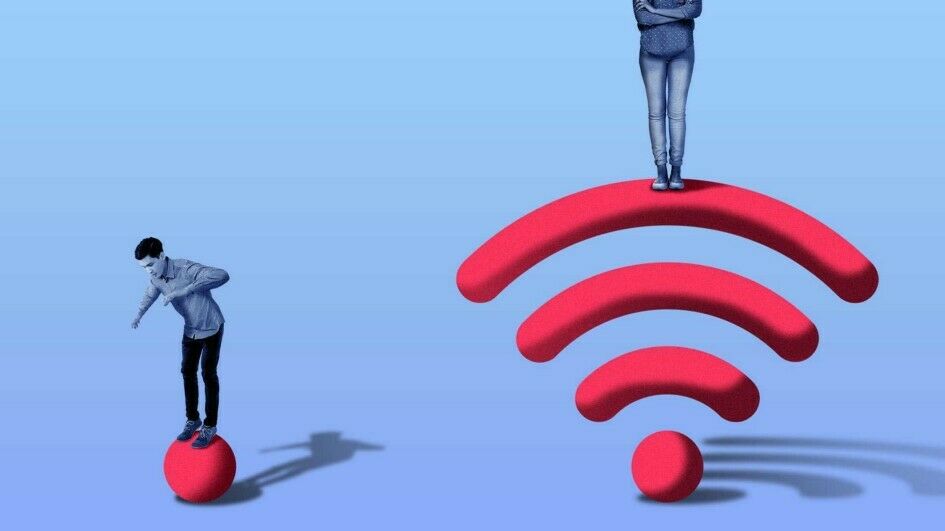 When Toronto went into COVID-19 lockdown this spring, it quickly became clear that internet access was going to be an important public health issue. Maybe not quite as important as wearing masks and social distancing, but with residents largely stuck in their homes, their ability to access health information, employment opportunities, education, or even friends and family was dependent on their internet connection.
The pandemic has shown that the internet isn't a luxury, it's a necessity. In the words of the Web Foundation, it's a human right.
Surveys show that 35% of Canadian households need to make sacrifices in order to afford the internet, and Toronto is no exception. So the City's Connected Community team set about finding ways to help those residents for whom the pandemic would mean the difference between being online and off.
The Opportunities and Challenges of a City-led Initiative
The City had already been exploring a free wifi project before the pandemic, but accelerated those efforts in April thanks to partnerships and donations from telecommunication and tech companies such as Bell Canada, Cisco Canada, BAI Canada, and OnX Canada.
The project team had initially planned to provide free wifi in common areas in buildings, but the pandemic complicated that approach.
"The goal of this project was to improve liveability through the delivery of free wifi to vulnerable residents living in high density and low-income neighbourhoods," said Hamish Goodwin, a member of the Connected Community team, in the Technology Services division. "But it was quickly evident that typical solutions would not work in the new circumstances given physical distancing requirements, and that an innovative approach would be needed."
With support from Cisco Canada's Innovation Lab, the team landed on the idea of a digital canopy, which involves rooftop mounted access points. This helped to address the issue of social distancing in common rooms making connectivity directly available to resident's units.
Cisco Canada provided $1M in hardware, and their Innovation Lab team helped deploy, install and setup the network. They also assessed each of the proposed buildings for technical suitability, including the ability to run cables and provide power to access points.
Identifying suitable buildings for free Wi-Fi started with an examination of socio-economic indicators such as the Low-Income Measures provided by Statistics Canada, followed by a technical assessment of the building's topography and geography.
Also, since the infrastructure is installed on private property, the building owner needs to agree to participate. Although the installation is not lengthy, maintenance very minimal and the owners don't need to contribute financially, this type of project doesn't appeal to all landlords.
"There were a few instances where owners were already preoccupied with other maintenance projects in the building and they didn't want to be involved in another project or weren't able to provide access in time for this work," Hamish says.
The Free-Wifi User Experience
Despite all challenges, the digital canopy team has brought free Wi-Fi to six buildings so far. Residents in these buildings can enjoy the connection 24/7 from their homes. There's no password or authentication required and the service is stable enough to undertake school work, working from home or even — depending on demand — access streaming services like Youtube or Netflix. And as COVID-19 continues to drag on, that's a lifeline for residents who might not otherwise be able to get online.
Looking to the Future
The digital canopy team is aiming to have 25 buildings connected by the end of the year, resulting in an estimated 13,000 residents having access to free 24/7 wifi for up to 1-year. As the Free Wifi project progresses and the digital canopy grows, the goal is for more residents to be able to access the internet without making any financial sacrifices. Updates on the digital canopy project can be found here.
With more tech agencies and academic institutions getting involved, the City has expanded its vision and planned out other initiatives. Over the summer, Wi-fi on Wheels was piloted in partnership with Toronto Public Library (TPL) to provide residents with free internet access and internet-enabled devices in public parks. Other future partnerships with TPL might be on the horizon in the near future.
Also, a comprehensive research project is ongoing in partnership with Ryerson University, University of Toronto, York University, Seneca College, and Humber College. This study is looking into the city's digital infrastructure to help understand which communities are underserved, and the reasons why. The City is expecting the final report to be released in early 2021.
The lack of access to the internet is increasingly landing on the City's civic tech community's radar as well. Civic tech teams like Toronto Mesh are working separately but in parallel with the City of Toronto's initiatives to find ways to bridge the digital divide in Canada's largest city. We're excited to see how these projects progress, and we'll bring you more examples in future blog posts!
If you're excited about the potential for technology, data and design to enhance local government, then you belong at Civic Hall Toronto. We offer workshops to help civic innovators make an impact, a network of experts to collaborate on projects, and a space to share your work with an engaged community. Learn more about how you can join Civic Hall Toronto.
The Latest
From the Code for Canada Blog