Virtual Open House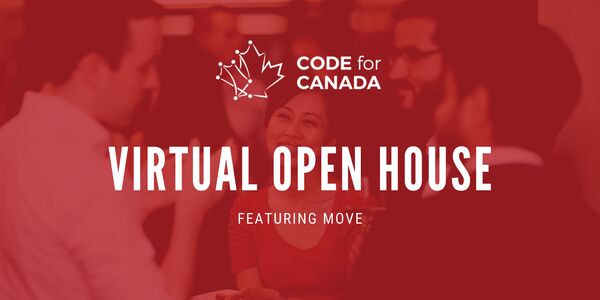 Event Details
Date & Time
March 11, 2021 - March 11, 2021
12:00pm - 1:00pm
Location
Code for Canada
Register
How do cities decide where to build crosswalks or street lights? Or make policies to ensure road safety for pedestrians, cyclists and drivers?
In 2017, Toronto committed to Vision Zero, a bold plan to use a data-driven and targeted approach to reduce traffic fatalities and serious injuries on city streets. But the tools they were using were stuck in the 90s.

Meet MOVE. What began as a Code for Canada fellowship in 2018 has led to a generational upgrade of the City of Toronto's traffic data systems. MOVE is enabling staff at Toronto Transportation Services to use more — and better — data when deciding how to build safer streets.

Join us on Thursday, March 11 at 12:00 p.m. EST to hear from MOVE's core team, including former fellows and City of Toronto officials, and get a behind-the-scenes look at the work leading up to launch and what's next for MOVE.

To learn more about MOVE, visit our blog.

Keep an eye on your inbox for the Zoom meeting link — we'll be sending it to registered attendees the evening before the event. We look forward to meeting you there!

To stay in touch, sign up for our newsletter or follow us on Twitter and LinkedIn.