The 2020 Code for Canada Showcase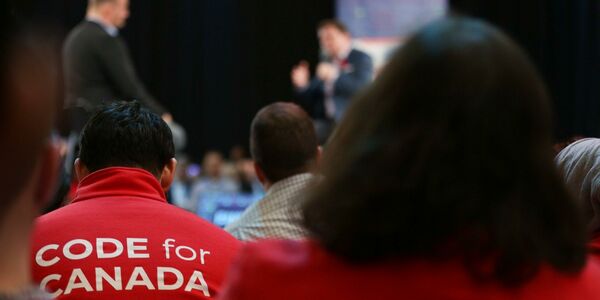 Event Details
Date & Time
November 9, 2020 - November 9, 2020
1:30pm - 4:30pm
Location
FWD50
Register
Join us for the Code for Canada Showcase at FWD50 and see what's possible when the latest digital methods are applied to public sector projects.
The fourth cohort of Code for Canada fellows will demonstrate the 21st century public services they've built in collaboration with government partners at Transport Canada, Measurement Canada and the Ontario Ministry of Agriculture, Food and Rural Affairs. Both fellows and partners will share the stage to highlight successes and learnings from their projects and take part in a Q&A with the audience.
Afterwards, a series of breakouts will dive deeper into the fellowship and explore the program's long tail. Three years and 17 projects into the program, we'll examine how the Code for Canada fellowship is building digital capacity in government and civic capacity in the broader tech and design community.
Who should attend? People looking for tangible examples of digital transformation in government, anyone curious about Code for Canada or the fellowship, including prospective government hosts and prospective fellows.